2018 Brasada Round Up
Posted by Jenny Chambrone on Wednesday, October 3, 2018 at 12:12 PM
By Jenny Chambrone / October 3, 2018
Comment
The 2018 "Brasada Round Up" (Men's Member Guest Golf Tournament) was a tremendous success with over 35 teams competing for the prize of winning each of their respective flights and ultimately, determining the overall Champion of the Brasada Round Up.
After the practice round and a few libations on Friday things really kicked off on Saturday with three 9 hole matches throughout the day. Following a long but enjoyable day of golf each Member and their guest were treated to a catered party on the practice range that represented the Central Oregon lifestyle to its finest. In addition to three unique dining experiences on the range there were various games, such as a long drive competition, that was well received by all.
The Brasada Round Up concluded on Sunday with a "horserace" to determine the eventual overall champion which, of course, came right down to the wire! Sunday evening concluded with an awards dinner and gala as the participants danced the night away to the music of Precious Byrd.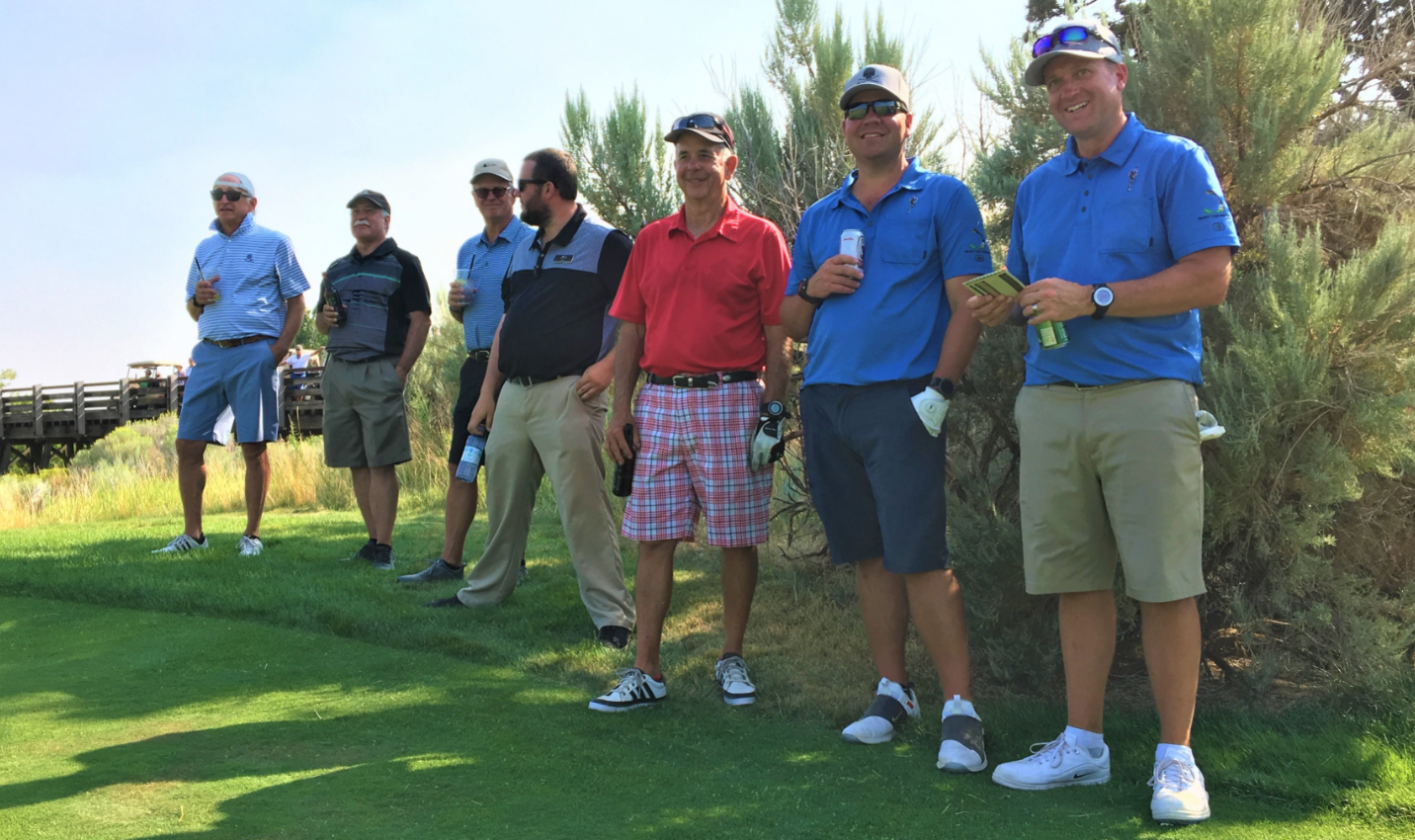 Pendleton Flight Winner: Alan Kissell/Bill McBain

Woodford Flight Winner: Jim Anderson/Chuck Gould
Markers Mark Winner: Mark Byrum/John Olsen
Knob Creek Winner: Steve Lobis/Hatt Haney
Jack Daniels Flight Winner: Herb Clough/Mike Wiant
Jim Beam Flight Winner: Jared Zabaldo/Josh Buchanan
Overall Champions and Winner of Horserace: Mark Byrum and John Olson
Post a Comment
To post a comment about this blog entry,
click here
.